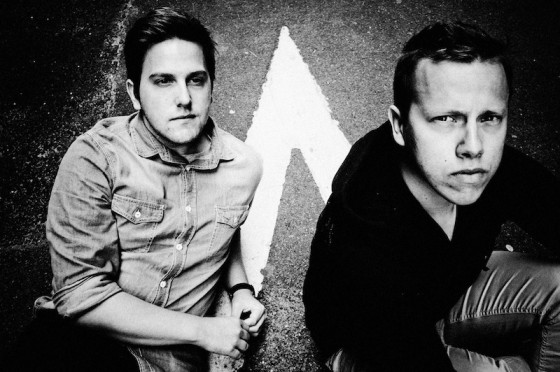 Hello there Salacious Sound,
Check out the new horn-themed EP, Unicorn, from the Belgian duo, Sound of Stereo. One of the recent releases on Steve Aoki's Dim Mak label, this EP, though short, is able to showcase the group's sound with only 3 originals.
The title track of this EP has a great sound combining high synths, and a low distorted bass lines. Ebbing and flowing, the track brings you in and never lets you go. While the song's main riff is a litte repetitive, it is complemented by constant arpeggios that give the song a very busy, yet cohesive sound.

The next track, Rhino, stands alone on the EP, throwing arpeggios by the wayside. Like a rhino, the track charges at you with a very defined beat that will keep your foot tapping throughout. The song has a slightly grimy feel that gives it a nice contrast to the beautiful synth lines in each of the other tracks.
Narwhal, the last instrumental on the track, is a wonderful mixture of the first two. Combining (stylistically) the lows of Rhino with the wonderful high synths of Unicorn into one magical experience. It sounds even better on large speakers, so turn it up and enjoy!
Check them out on:
Beatport | Facebook | Twitter | Soundcloud
^Xaos