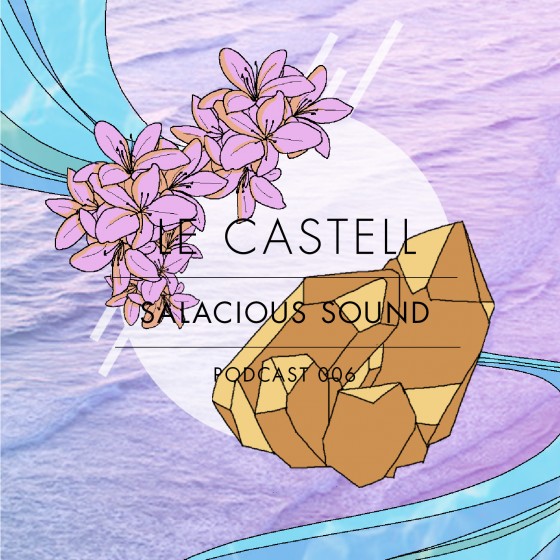 Le Castell on:
Today's sixth instalment of the SalaciousSound Podcast comes from one of our very own, author of the very sexy Night Waves and Deep in the Night series, LeCastell.
I think Castell's greatest strength is creating an aesthetic that is coherent, fresh, and satisfying.
His Night Waves series managed this with top notch disco and deep house curation, combined with imagery that oozed sex and evoked a strong sense of nostalgia.
Deep in the Night continued with this theme, and co-opted some of our most talented photographer friends to provide a visual backdrop that set the stage for a feature all about the night.
And I suspect that you'll find the same is true about his mix this week.
[wpaudio dl="true" url="http://salacioussound.com/podcast/SalaciousSound_Podcast_-_Episode_006_-_LeCastell.mp3″ text="SalaciousSound Podcast – Episode 006 – LeCastell"]
Tracklist:
PROMO HEAT
Stay Glued (FCL Weemix)
OOOOOOH Baby- Applebottom
You're the one- Taneli
Creep- D.Fine (Poupon remix)
Empty Boy- Krazy Baldhead (Meech remix)
I.M.O.G.E.N.- Applebottom
Belly Dance- Manare
PROMO HEAT
The Giver- Duke Dumont
A DJ Deep Inside- Dino Lenny (Shadowchild Remix)
So High – Shadow Child
Running – Jessie Ware (Disclosure)
Not Sure – SCNTST
Stevie Wonders – Hush Hush Pony
Metroflex- Taneli
Into You- Greenmoney
Soleman- ATL
Let's Go Somewhere – Armeria
It's Always – Karma Kid