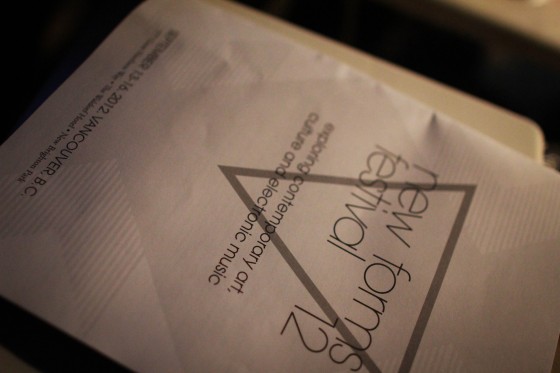 An intimate affair, 2012's New Forms Festival threw out the entirety of what I've come to expect from large-scale music events. Gone were the furry boots and glowsticks, gone were the underage kids shockingly high on ecstasy, and not once did I spot someone puking their guts out on the side-lines. Now don't get me wrong, everyone has the right to enjoy shows however way they wish and all of the above scenarios are hilarious at times, but it's reassuring to know that the entire musical community isn't awash with them. This event has its ups and downs which I'll outline throughout this post, and I hope you all enjoy a few of my favourite shots from the weekend.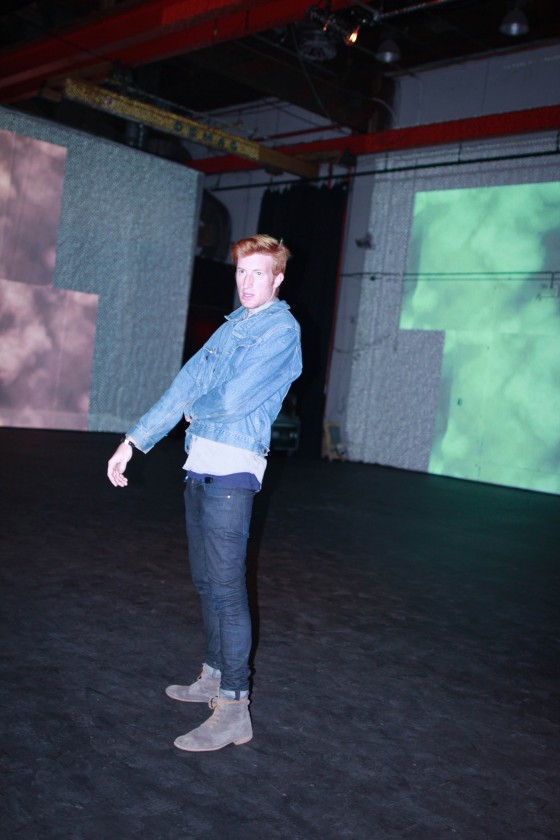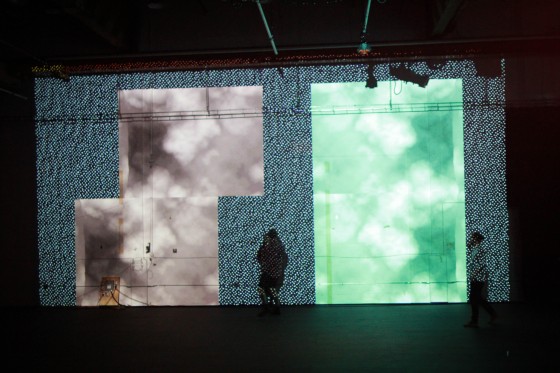 The A/V installation in the main theatre of New Forms Festival, the Hangar, provided a stunning backdrop throughout the event. I'm not sure if it was the artist's intention when he installed it, but the projections pushed people away from any dark wall hideaways and kept the crowd focused where it should be: the stage.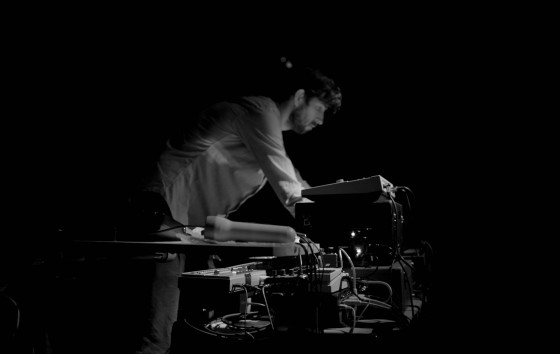 My favourite act from Friday's lineup was hands down local act, Cloudface. I was a stranger to Cloudface's music when I arrived, but it struck me with its complexity and I was amazed at how well the crowd responded. When you add in the fact that there wasn't a laptop in sight during his set, my respect for this artist just skyrockets.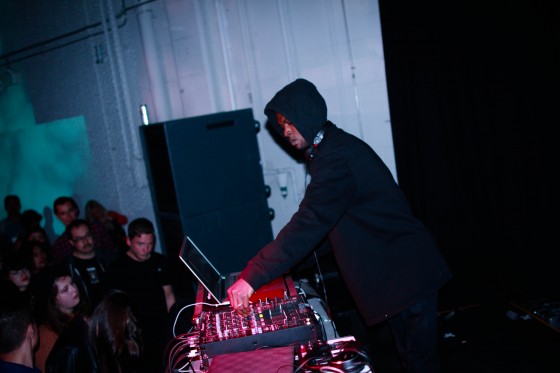 Next up was Actress, an artist I'd been looking forward to seeing for weeks. While his set was flawless, I just didn't find him captivating in the same way that Cloudface had pulled off. Great musician, decent performer. C'est la vie.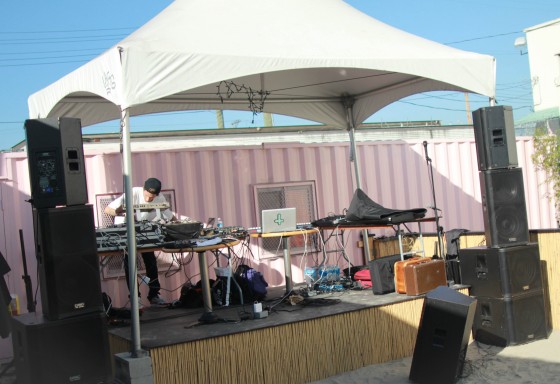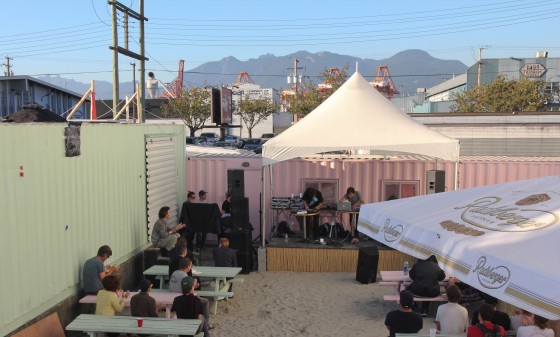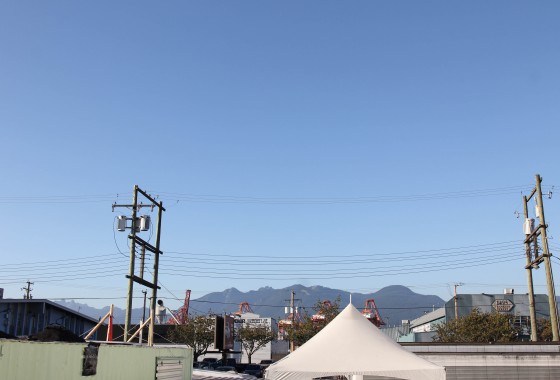 The following day we took a trip over to The Waldorf Hotel for the Jellyfish Recordings outdoor showcase. An outdoor and albeit modestly-attended affair, this 2-hour long showcase is definitely something I'd like to see repeated in following years. Who could say know to top-quality, original productions on an artificial beach against a stunning backdrop of pastel shipping containers and a bright blue Vancouver sky? Both Nick Wisdom and 8prn impressed me immensely at this event with how well they matched their sets to the atmosphere.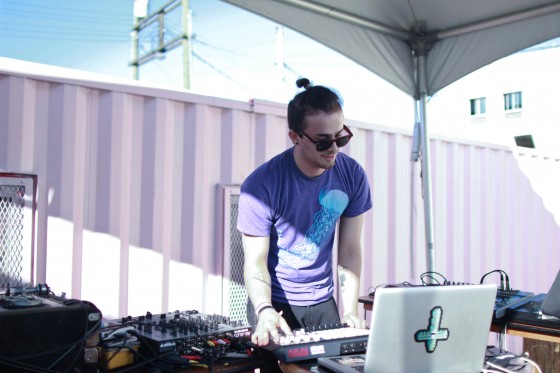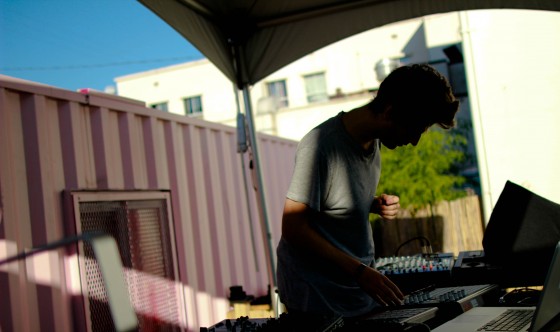 New Forms Festival came to a climax on Saturday evening with a stacked lineup of artists I've been wanting to see for a long, long time now. Sijin Hawke exceeded all of my expectations and will remain in my memory for years to come, followed closely (and much to my surprise) by female artist Veronica Vasika, who I'd never heard of before. Both Sinjin Hawke and Veronica Vasika had complete control over their crowds, creating one of the most enjoyable musical atmospheres I've experienced in a long, long time. Canblaster was the last artist I saw at New Forms (sorry, I just couldn't stay awake for Kode9's 3am set) and his dark, techy performance was the perfect end to my night.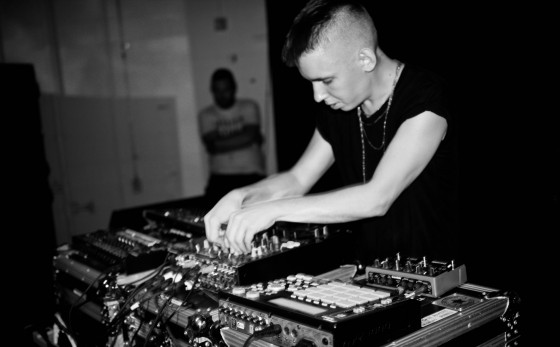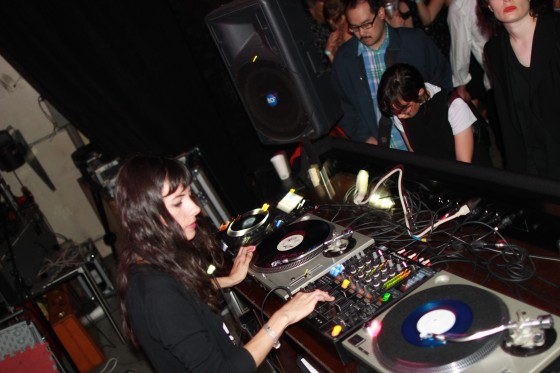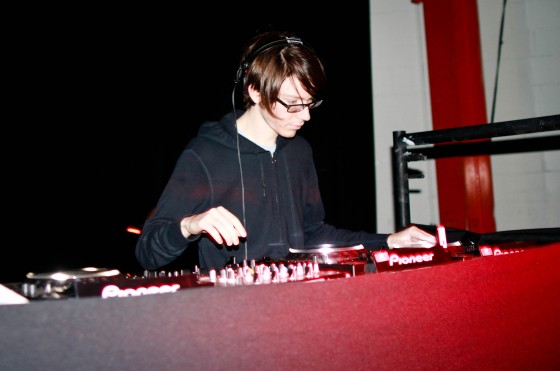 On the downside:
There's always a downside. I don't mean to leave you all with a sour taste in your mouth so I'll remind everyone again that this was one of the most highly curated events I've been to in a long time, with very few, minimal disappointments musically. The biggest hit to the overall experience was sadly the modest attendance, and hopefully NFF 2013 will see just as much effort put into effective promotion as was put into curation.
– Ziad