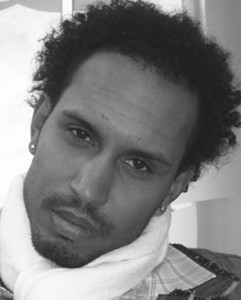 Hailing from Chicago and harkening back to its golden age of house music, Russell Pike aka Russoul is lending new energy to the late-80s sound resurgent in current deep house productions. Though the aesthetic has been targeted by a plethora of producers who have been digging out old records relentlessly for Beatport-ready 2011/2012 "updates", few have created truly original or innovative works, and fewer still have had the kind of success Azari & III have had.
Pike has managed to find his niche however, craft his 'sound', and after a couple years of hard work and some impressive collaborations in the last 8 or 9 months, it looks like things are starting to pay off. For starters, he is a seriously hot topic in the deep house community, receiving support from artists like Art Department and other Hot Creations denizens.
Take his collaboration with Cajmere, for example. The production is tight, funky, and fun, and his vocals lend the track the classic feel. That in and of itself is not particularly special, however.
[wpaudio text="Cajmere and Russoul – Lets Dance (Original Mix)" url="http://www.salacioussongs.com/files/Cajmere and Russoul – Lets Dance (Original Mix).mp3″ dl="0″]
What IS incredible is how honest his vocals sound and feel. Nothing is pained, forced, or processed in to oblivion. As I write this very article, I'm listening to this track and can easily hear Pike rocking a crowd live on top of some funky house.
And what is sexier than live vocals over house music?
Russoul has laid down several other awesome tracks with Cajmere/Green Velvet. Take some time, have a listen, and let us know if you're feelin' it with a comment below!
[wpaudio text="Cajmere feat. Russoul – Spinnin (Original Mix)" url="http://www.salacioussongs.com/files/Cajmere feat. Russoul – Spinnin (Original Mix).mp3″ dl="0″]
[wpaudio text="Cajmere feat. Russoul – Way Back When (Original Mix)" url="http://www.salacioussongs.com/files/Cajmere feat. Russoul – Way Back When (Original Mix).mp3″ dl="0″]
[wpaudio text="Cajmere feat. Russoul – Tomorrow (Original Mix)" url="http://www.salacioussongs.com/files/Cajmere feat. Russoul – Tomorrow (Original Mix).mp3″ dl="0″]