Nightriders are a duo from Boston who delve deep into the sounds of nu disco, electronica, and house.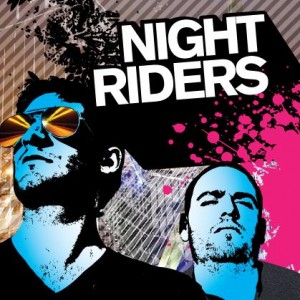 I first heard of them through Xinobi's remix of End Of Time and recently found this pure gem. The track starts off with a funky bassline before entering a sophisticated break;Â  the vocal lines embrace a groove bringing back memories from an era where those bell-bottoms and flashy bling was the real thing.
All of a sudden we are graced with a definitive twist; a fresh, lightly reverberated stringed instrumentation which will have your hammer, anvil, and stirrup bangin' all night long.
A Love Feeling:
<object width="425″ height="344″><param name="movie" value="http://www.youtube.com/v/bP994XJ6s8Y&hl=en_US&fs=1&"></param><param name="allowFullScreen" value="true"></param><param name="allowscriptaccess" value="always"></param><embed src="http://www.youtube.com/v/bP994XJ6s8Y&hl=en_US&fs=1&" type="application/x-shockwave-flash" allowscriptaccess="always" allowfullscreen="true" width="425″ height="344″></embed></object>
[audio:Nightriders – A Love Feeling.mp3]