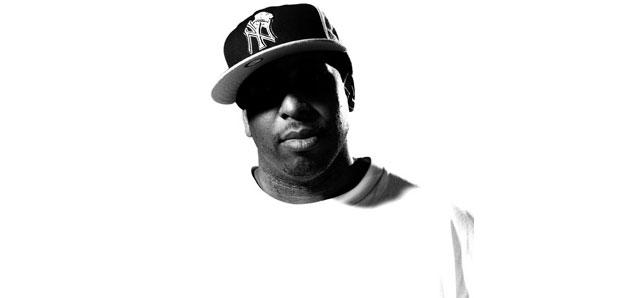 The last week or so has been pretty hot, in terms of the Guru v Solar controversy. What's certain is that a statement has been released to the media by Solar which he has stated is comprised of Guru's last words. In the letter, Guru distances himself from Premier, his partner in GangStarr, citing a 7-year beef. He goes on to threaten legal action against Premier, should he become a part of any "tributes". Solar, Guru's close friend, has since gone on MTV to defend the letter after it faced criticism and doubts on the internet as to its legitimacy; basically, Guru was in a coma for the last month or so of his life, after going in to cardiac arrest last month, and it has been suggested that he couldn't have written it. Solar retorts that the letter was written some months ago, in anticipation of his death.
Regardless of what's up with the letter, real Gang Starr fans like myself will remember Guru as an incredibly talented emcee who defined the genre for a generation of rappers and deejays. Tracks like The Militia, and Work pt. II were anthems of my early teenage years, and are the legacy of Guru that I'll hold on to.
RIP Guru. Thanks to Primo for the mix.. truly worthy track selection.
[audio:DJ Premier – Live From HQ (Guru Tribute).mp3]
Tracklist:
01. Gang Starr – Betrayal (Feat. Scarface)
02. Gang Starr – Intro (The First Step)
03. Gang Starr – Execution Of A Chump (No More Mr. Nice Guy Pt. 2)
04. Gang Starr – Name Tag (Premier & The Guru)
05. Gang Starr – Speak Ya Clout (Feat. Jeru the Damaja & Lil Dap)
06. Gang Starr – Peace Of Mine
07. Gang Starr – Eulogy
08. Gang Starr – Royalty (Feat. K-Ci & JoJo)
09. Gang Starr – Daily Operation (Intro)
10. Gang Starr – In This Life… (Feat. Snoop Dogg & Uncle Reo)
11. Gang Starr – Above The Clouds (Feat. Inspectah Deck)
12. Gang Starr – The Planet
13. Gang Starr – Daily Operation (Intro)
14. Gang Starr – Next Time
15. Gang Starr – 93 Interlude (Unreleased Moment Of Truth Interlude)
16. Gang Starr – The Militia II (Feat. Rakim & WC)
17. Gang Starr – Intro (HQ, Goo, Panch)
18. Heavy D. – A Buncha Niggas (Feat. The Notorious B.I.G., Busta Rhymes, Guru, Rob-O & Third Eye)
19. M.O.P. – Salute Part II (Feat. Guru)
20. D&D Allstars – Hot Shit (Feat. Big Daddy Kane, Sadat X, Guru & Greg Nice)
21. Gang Starr – PLAYTAWIN
22. Gang Starr – Soliloquy Of Chaos
23. Group Home – The Legacy (Feat. Guru)
24. Gang Starr – Conspiracy
25. Gang Starr – Stay Tuned
26. Gang Starr – Zonin'