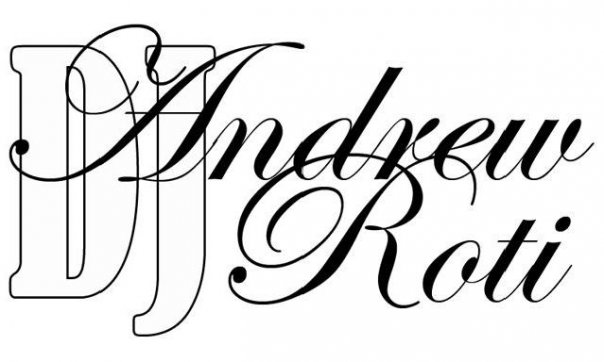 Just because the year over doesn't mean we are done with these top 10 lists. DJ Andrew Roti aka Andrew Rennie, Dj and writer for Now Magazine, tossed me a list of his top 10 of 2009. I haven't included the tracks for download on this one because we have so many lists coming out but they are all pretty easy to find out there. Roti's sets usually have a bit more bounce to them than your average DJ and I loved the B'More heavy set he played at The Social this past summer, it was definitely one of my favorites
__________________
French Fries – Coconut: Big-drum tune of the year; I can picture Bjork singing over the first four bars.
DJ P.O.L.Style – Vampire Killah: Nightshifters has their shit together something crazy. Massive club tune from one of their more slept-on artists.
L-Vis 1990- Compass: UK funky has developed some pretty dark qualities, and this one's creepy for all right reasons.
Udachi & Jubilee – Paypur: I was extremely dubious of the NY bass movement till I heard this track– absolutely balls out. And is that a Fabolous sample?
Curses! – The Deep End (Bart B-More remix): Maggie Horn's voice is so haunting on this– and eight minutes worth of rollercoaster synths make it a no brainer.
Toadally Krossed Out – Toad's Theme: Like doing MDMA in a swamp. Horns and toad croaks everywhere make it impossible not to get buck when you hear it.
Kingdom – I Don't Know: The flip on the Kingdom track is actually Black Box- I Don't Know Anybody Else flipped into a DNB-lite tune. I can't wait for Toronto to become acclimatized to this sound.
Zebo – Chugar: I'm glad I'm not the only Baby Bash apologist out there. Zebo validates my fandom by reworking the classic Sugar into a monsterous house track.
Solo – Congoloid- (Minimow remix): This record caught a bit of flak for its latently racist title– but fuck it. Congoloid is an incredible fusion of Afrohouse and techno, and you can work it into pretty much any dance set.
DJ Tameil – Get Silly: Tameil flips VIC's ign'ant party anthem into the hardest Baltimore club track to come out this year.
[audio:French Fries – Coconut.mp3,DJ P.O.L. Style – Vampire Killah.mp3,L-Vis 1990 – Compass.mp3,Udachi and Jubilee – Paypur.mp3,Curses -Â  The Deep End (Bart B More Remix).mp3,Toadally Krossed Out – Toad's Theme.mp3,Kingdom – I Don't Know.mp3,Zebo – Chugar.mp3,Solo – Congoloid (Minimow Remix).mp3]