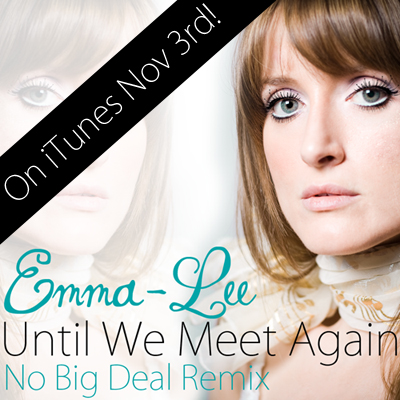 Its No Big Deal who won the remix competition. By that I mean, it is a HUGE deal, but the remixers that were fortunate enough to take the cake are, in fact, called No Big Deal. With a big kick and some pulsating synths the remix bolsters the original to take Emma to the dancefloor. Here is the official version that will be released!
A big thanks to everyone who participated! Apologies for the delay! Thanks to Emma, and her Management (Shout out to Click!).
We have taken a break on the Remix competitions for a short while, but we'll be back at it again.
[audio:Emma-Lee – Until We Meet Again (No Big Deal Remix).mp3]