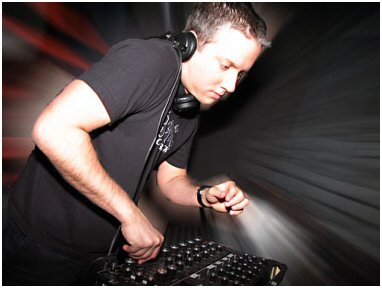 Robbie Rivera is a name that you can find flashing in the bright lights of Spain's most notorious party capital – Ibiza.
His sound delivers a heart-throbbing wave of explosive bass that sends my body into a state of euphoria. The power surging through the speakers and into your brain will make you sway to the left, right, up, down, until you reach the center of the universe.
Embrace the sounds of Robbie Rivera.
Harder & Faster is a prime example a warm bass sound that can; quite simply, swallow you whole. The monstrous horns will leave the sound ringing in your ears for days to come.
MSTRKRFT were able to use this track to its fullest capability in their essential mix – Give an ear:
http://www.youtube.com/watch?v=j6tlmK1ILUs
If you want to find out more about this Ibiza resident, check this out http://www.robbierivera.com/
[audio:Basement Jaxx – Where's Your Head At (2008 Robbie Rivera Mix).mp3,Robbie Rivera feat. Rooster and Peralta – Move Move (D.O.N.S. Mix).mp3]