You are currently browsing: Audio

Article by
Drew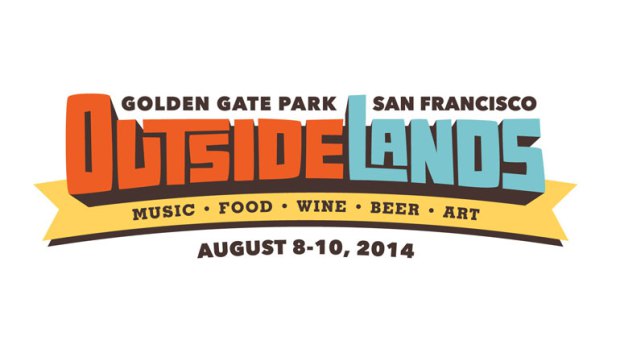 "Editors Note: For those unfamiliar with the cultural phenomenon that is Outside Lands Music Festival, one would should click this link. This article will make slightly more sense. "
INTRO (of sorts)
So this weekend I went to Outside Lands, the premier music festival in the bay area, and for those who have the unfortunate pleasure of living close to Golden Gate Park, 3 days in hell. Not only was egotistic Yeezus, weed-tokin' Tom Petty, and overproduced "indie" rockers The Killers preforming, but also a whole lu'au of corporate tents, drunk patrons, art posters, and a whole lot of basic bitches from L.A., it was going to be a magical three days.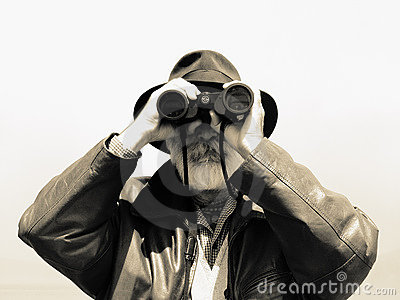 What I Saw
In the same manor of trying to record your favorite TV's shows, its surprisingly hard to watch everything. The same goes for Outside Lands, but here are some pretty notable acts that stood out:
Flume:
Flume put on a crazy performance at the Twin Peaks stage due to Chvrches cancelation, with an entire mosh of people from the barricade going straight to the porta-poties, (thats quite a line).  The show was excellent, however they played one too many songs, if you catch my drift. No one in their right mind needed to hear Flume's remix of Tennis Court by Lorde, and the offense was greater that I had to deal with a bunch of twentys-somethings saying: "Ooh is this Lorde? I really like this!"
Boys Noize:
This was probably my favorite act of for the festival. German producer sparred no stops, running threw his catalogue and some new material as well, actually running over his set-time, at the indie theater stage, The Panhandle. In fact, the crowd was so overjoyed by his set, we got an honest to god encore, (a rarity at Outside Lands since the park is pretty strict about sound pollution after 10) with an on the fly remix of Sweet Dreams by the Eurythmics. Well done sir.
Kanye West:
Outside Lands coverage would not be complete without covering the king himself. From his two rants, (one was in autotune) interruption of several songs, and not one, or two, but three times he played Blood on the Leaves, ultiamtely ending with the track–it was a very Kanye West show.  Some people complained for the theatrics, but in reality, what did you except? Him to cover all his singles, and do some basic crowd work: "come on everybody clap your hands!" And be done? That doesn't roll with Yeezus. However, my only disappointment is Kim didn't come on stage and preform Bound 2, (she was in the audience).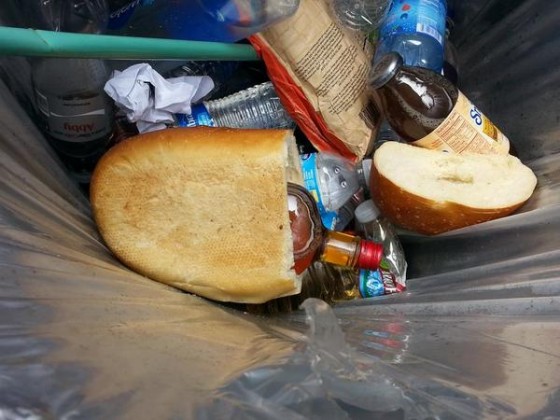 The Big n0-no.
I had a headache, it happens.  However the inconvenience ran right during this weekend, so after a lengthy trip to Walgreens ( I swear the lines was longer than actually getting into the damn festival), and 17.95$ later, I was covered–or so I thought. But apparently at OL, located in the epicenter of weed smokers everywhere, drugs are a big no-no. Everyone whose been to a concert is used to the usual charade–anything illegal is strictly forbidden, but the underlying consensus is don't bring anything  Boys Noize, Flume, Kanye West, The Killers, Tom Petty

Article by
Le Castell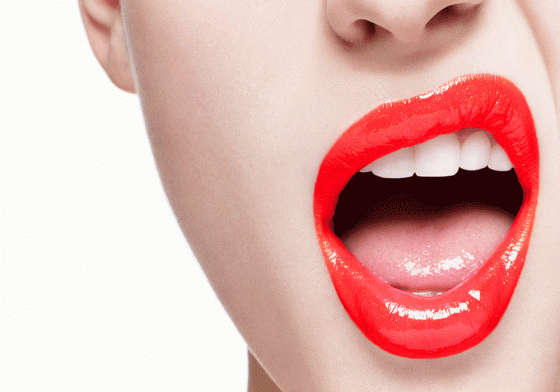 Something fresh, something new from extremely talented Brighton producer James Berkeley aka Newsome. On this one he captures that bouncy British sound we have come to know and love. Taking chances with a long piano/flute buildup mid song Newsome takes chances but as far as I'm concerned they pay off. Enjoy.
"I feel so excited babe"
Newsome on:
More Articles About The Artist(s)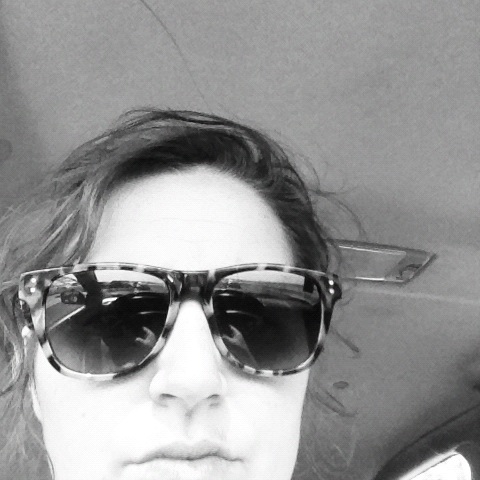 Article by
Hallie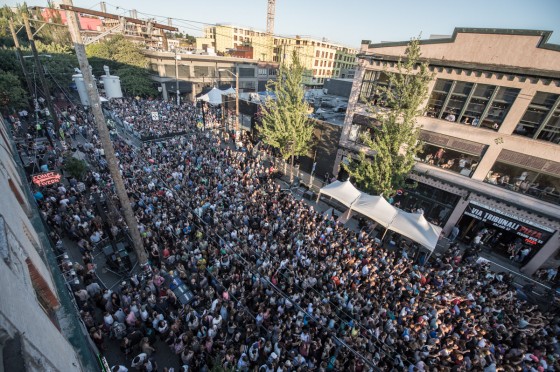 Capitol Hill Block Party (CHBP), a summer highlight for nearly 20,000 people, took over four of Seattle's most bumpin nightlife blocks late this July. With two large outdoor stages, the surrounding bars and clubs opened their doors to the daylight and hosted many of the festival's performances throughout the weekend. As always, CHBP manages to find an eclectic group of talent that embraces the local scene while also attracting larger talent.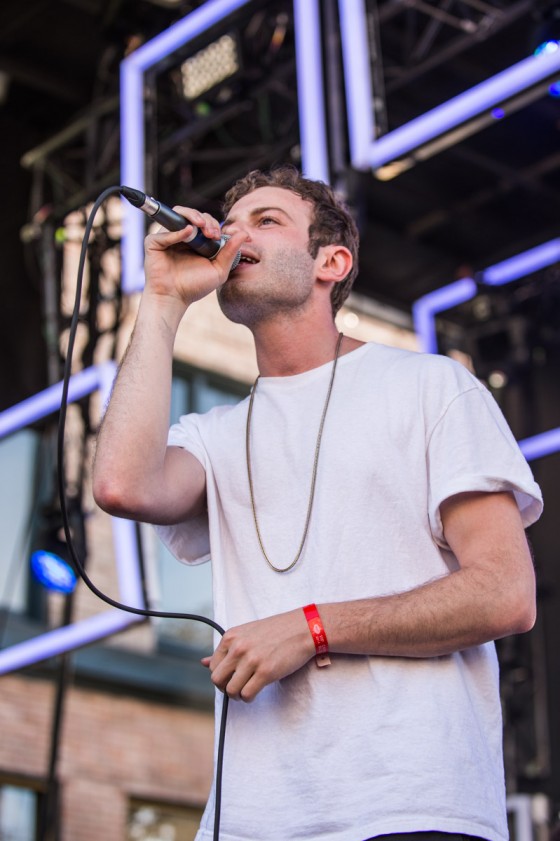 As the festival opened up with Portland's Shy Girls, I was incredibly impressed by their set at the mainstage, as well as the sound quality. When I heard the silky smooth vocals of pour through speakers, I knew it was it was going to be a perfect day. And while the weather was only getting hotter, the crowd at the mainstage was getting bigger. A$AP Ferg took the stage a couple hours after Shy Girls, playing a set that was nothing short of entertaining. Towards the end of his performance, a flock of questionably-legal females swarmed the stage to give Ferg and his crew a pubescent, yet provocative, dance performance. Unsure of how to process this scene, I turned to the closest bar to wet my palette with some beers before watching Odesza take the stage.
Native Seattleites themselves, Odesza always has a huge crowd here in their hometown. Their set at the Mainstage of CHBP was the perfect way for everyone to release all those pent-up dance moves they have been working on all summer. Between the diehard fan behind me chanting all lyrics, undulating his body uncontrollably, and the young gurlz capping their phone memory with selfies, I would say Odesza has hit fame. Personally, I always enjoy Odesza's shows and am very excited for their release coming in September.
To close off my Friday night, I skipped over to the Neumos stage and was able to catch power vocalist Shaprece, accompanied by producer IG88, and Phillip Peterson and Daniel Butman on strings. Luxuriously sultry and organic, it was the greatest way to end my night.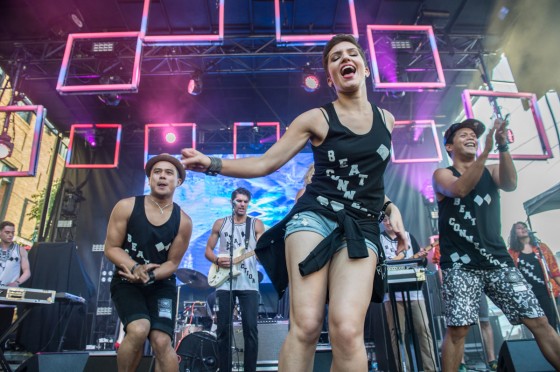 After a long workday on Saturday, I was able to hustle over to catch Beat Connection's set on the mainstage. Collectively clad in matching jerseys, dancers in tow, the energy was high that afternoon. I got a little hip-swayin' going myself, felt pretty good. After Beat Connection closed, I bee-lined to the Comet Bar to squeeze in a couple of drinks in before heading off to the next musician. Thirst quenched, I was ready to check out Natasha Kmeto. Entering her set, the vibes were chill and mellow. Having seen her before, I have always enjoyed the casual feel that I get from her performance. Good as it was, I couldn't stay long, and raced off to Star Slinger at the Vera Stage. Gotta catch 'em all, you know.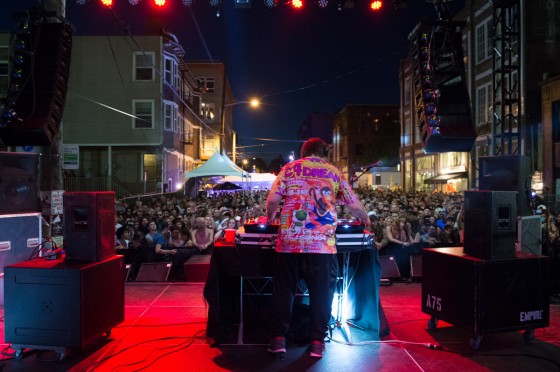 Star Slinger is another one of my personal favorites, and he continues to impress me with every set I've seen. So as the heat began to diminish, and the evening darkness better concealed everyone's flasks and blunts from the diligent security guys, the block grew thick with hipsters, crusty kids, and youngin's looking for a wavy time. Which is exactly what he provided between heavy percussion complimented with lighter bouncy melodies. I would say Star Slinger's set really got the party in full swing before people stumbled off to catch headliner Chromeo.
Shouldering my way through the crowd of excited sweaty people, I reconvened with a group of friends towards the back of the mainstage to see what Chromeo had to offer CHBP. Sardined by men in tropical shirts and gurlz in tiny booty shorts, it was an exquisite example of the infamous CHBP "Mainstage Moshpit." The performance was enjoyable and very signature Chromeo. However, after 20 minutes, I had my fill and smashed back to the Neumos stage where a local crew by the name Customs was putting on a showcase to close out night. This showcase featured Dutty Wilderness, DJAO, Tony Snark, DJ D'Nelski and Dj Hojo. The Customs crew played set after set, keeping the atmosphere fun and everybody dancing. It was the perfect entertainment for the flood of post-Chromeo pit victims seeking much–needed musical and alcoholic refuge.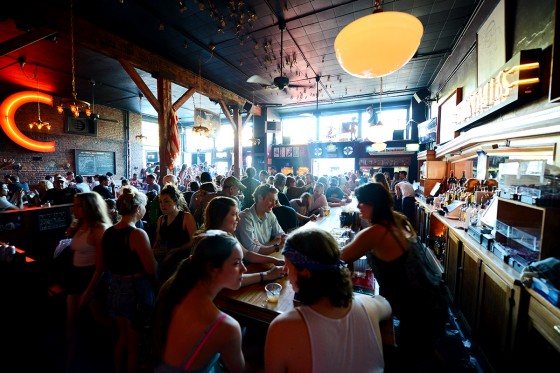 Waking up on Sunday was a brutal necessity as I peeled myself from the sheets to crawl back over to CHBP and catch Manatee Commune's set. Though it was early in the day, Neumos was swarming , captivated by the young musician. A multi-intstrumentalist, grabbing anything from a guitar, then a keyboard, to a violin in any given song, Manatee Commune definitely created a larger following that afternoon. His set was short, but just enough time to witness talent in the flesh. Quickly after, XXYYXX took the mainstage and hungover spectators from all corners of the festival labored over in that direction. Though I did truly like XXYYXX's song selection, his set was disappointingly lackluster following a performer like Manatee Commune. However, the Hawaiian shirts and cheek-bearing shorts seemed to thoroughly enjoying themselves…until their alcohol was confiscated by security.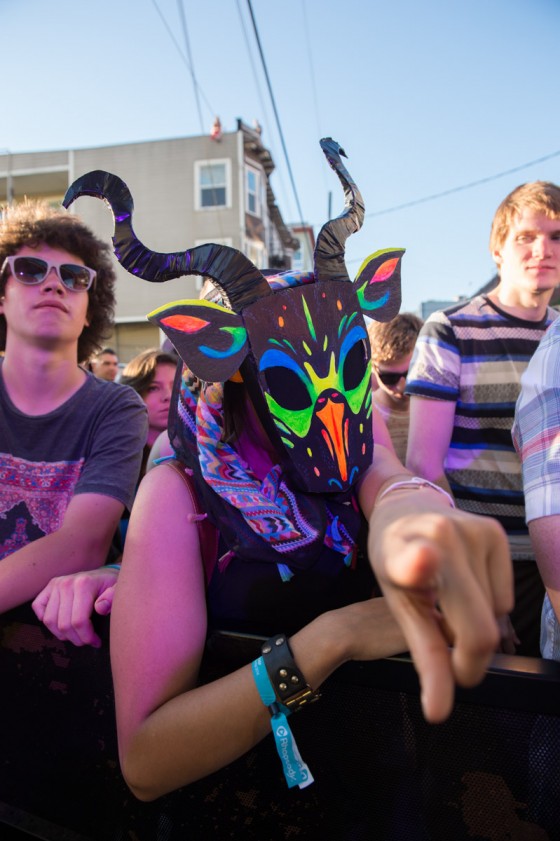 So, at that point, we took a break from the music, grabbed some Mexican food and hairs-of-the-dog, and prepared our livers for another day by catching Slow Magic's set. I saw Slow Magic for the first time when he opened for Odesza at last year's Decibel Festival, and I was floored by the performance. And as I expected, his Sunday night set was the highlight of my day, with his usual pallid and pale disguise glimmering in that surprisingly-hot PNW sun, Slow Magic straight-fucking-killed-it.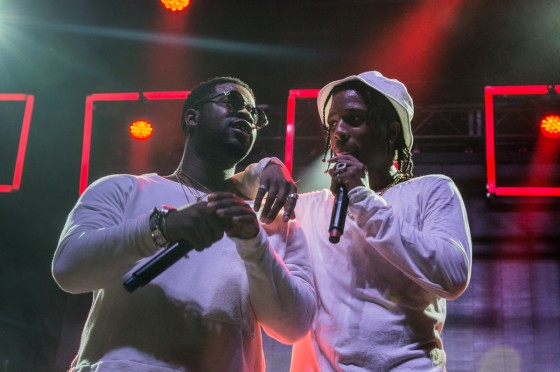 On a high, I was looking forward to A$AP Rocky's much anticipated set. The mainstage was a cluster-fuck of teens and hip 20-somethings about to get "Wild for the Night," so to speak. The A$AP crew was on lock with A$AP Ferg coming out and giving the audience a taste of Shabba Ranks for the second time that week. This entire set promoted the most energy I had seen at CHBP all weekend, and it probably felt like the perfect ending note for all the wily youngsters.
After that, Neumos had a Red Bull Sound Select after-party show to keep it going until the wee hours of the night. Beat Connection was the main attraction with many vocalists popping in for a few songs. The vocalists included Shaprece and Shy Girls amongst others, which was awesome for those who couldn't make their original sets. So, feeling dazed, happy, and sufficiently toxic from the weekend, it was a perfectly chill way to slow everything down and bring CHBP to a solid close.
Capitol Hill Block Party is a staple of Seattle summer nightlife that has had rapid growth over the past several years, and continues to impress me with the acquired talent and organization that is well-maintained throughout the weekend. Though I grew weary of the inebriated, lumbering crowd of teens and the 500-selfies-per-minute, CHBP gave my liver a workout, got my booty shakin, and gave me another unforgettable (with some fuzzy parts) hot summer weekend of talent, fun, and friends. It was gold.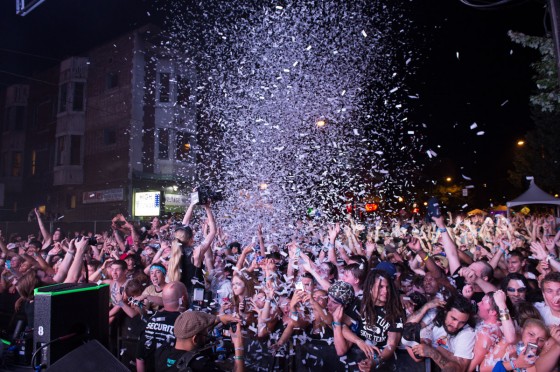 -Hallie
More Articles About The Artist(s)

Article by
FRNCH CNNXT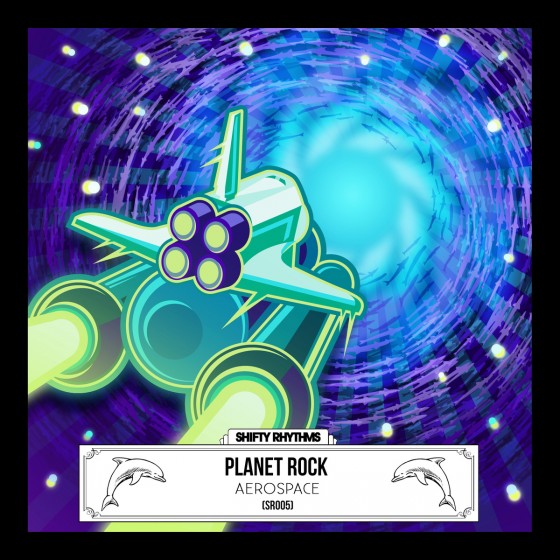 Planet Rock just came back from winning Discovery Project EDC, and already has another release on Shifty Rhythms. The EP is titled "Aerospace" and features two amazing wavy trap tunes. Wavy synths and trap percussions keep this track funky, and make it a futuristic bass EP.
Planet Rock:
Facebook | Twitter | Soundcloud
More Articles About The Artist(s)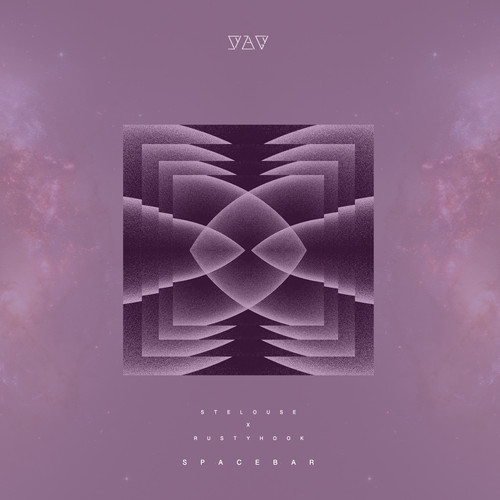 Soon to be household names in the future bass movement, StéLouse and Rusty Hook, just debuted their collaboration Spacebar through the SYZYGY imprint. The two, truly, created something spectacular from opposite ends of the planet. This instant summer anthem takes lift-off with massive synth work and beautiful arpeggiated vocals on  top the freshest of beats.  Big ups to two of my favorite producers in the game right now.
Follow StéLouse on:
Facebook | Twitter | Soundcloud
Follow Rusty Hook on:
Facebook | Twitter | Soundcloud
//Devin
More Articles About The Artist(s)

Article by
jronses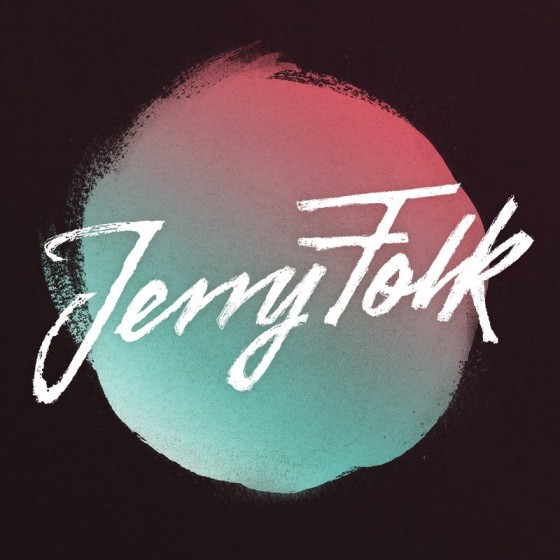 Oslo's been a melting pot for music lately and Jerry Folk is set on leading the pack. With the likes of Cashmere Cat, Lido and Kygo shaping the international scene, something tell's me that Jerry Folk is going to be huge. This 18 year old producer goes off with this wonderful remix if Lemaitre's, Wait. Funky vibes, sweet vocals and all you gotta do is press play to enjoy!
Peace,
Jose
More Articles About The Artist(s)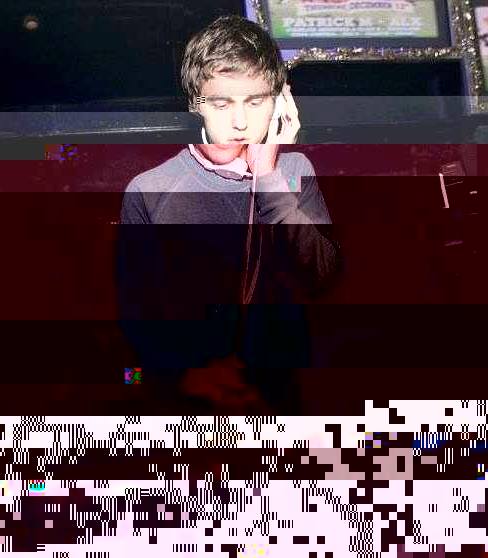 Article by
Andrew Ivan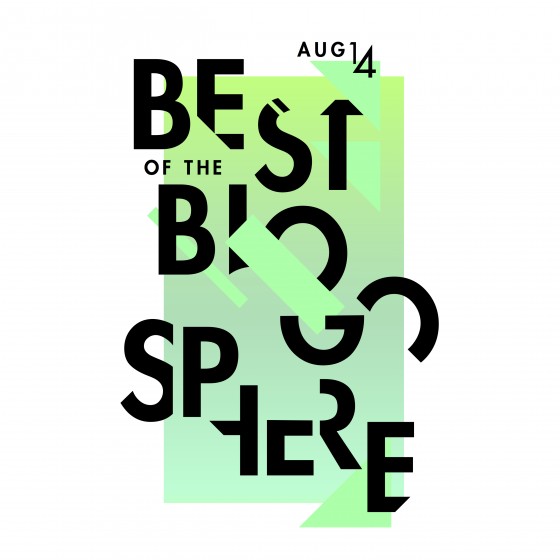 We're not entirely sure about you, but this month has been off to a hectic start. As things are starting to become smoother, we finally had time to gather all of the good music from last month. We brought on a new writer, with impeccable taste, and we decided to team up on this. Collectively, we picked out all of these tracks from what was big last month, and we've been just waiting to share it with you! Enjoy!
Track Of The Month: ODESZA – Memories That You Call feat. Monsoonsiren
Mix Of The Month: Soulection Radio Show #180 w/ Hannah Faith
EP Of The Month: Two Fresh – Blimpus EP
THE TOP 15
1. Dawn Golden – All I Want (Manila Killa Remix)
2. Sam Smith – Lay Me Down (Epique Remix)
3. SBTRKT – Temporary View ft. Sampha
4. FKJ – Waiting feat. Madelyn Grant
5. Zella Day – East Of Eden (Carousel Remix)
6. Slow Magic – Hold Still
7. Melanie Martinez – Dollhouse (Jai Wolf Remix)
8. The Weeknd – Often (Kygo Remix)
9. Spoon – Inside Out
10. Sinkane – How We Be
11. Hudson Mohawke – Chimes
12. Golden Coast – Break My Fall (Rainer + Grimm Remix)
13. Seekae – Test & Recognise (Flume Re-work)
14. Jessie Ware – Tough Love (Cyril Hahn Remix)
15. Porter Robinson – Flicker 
~ Andrew Ivan//Devin Hardy ~
More Articles About The Artist(s)
Carousel, Cyril Hahn, Epique, FKJ, Flume, Hannah Faith, Hudson Mohawke, Jai Wolf, Kygo, Manila Killa, ODESZA, Porter Robinson, Rainer + Grimm, SBTRKT, Sinkane, Slow Magic, Spoon, Two Fresh

Article by
Le Castell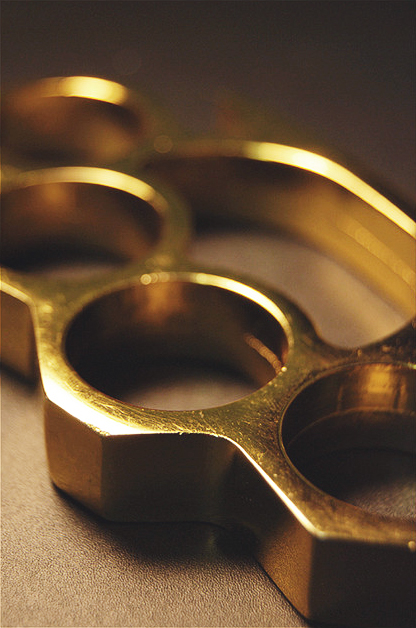 Don't miss this gritty mix by Toronto natives Kings of the North. The track selection itself is impressive as many of these titles are lesser known underground productions. Luckily the track list is available. Melodic, deep and true to form the boys get it done right. Go deep..
Kings of the North on:
More Articles About The Artist(s)
Article by
Icarus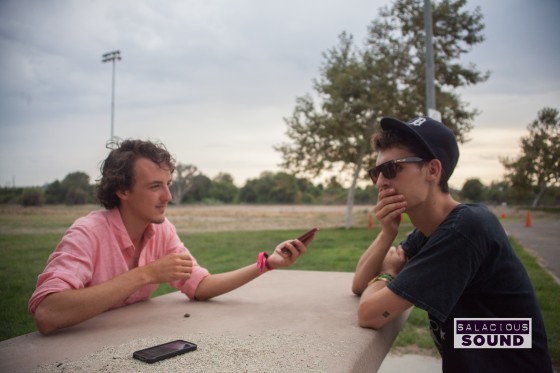 Backstage at HARD Summer last week, Sean (Xaos) and I (Caleb) had the unique pleasure of sitting down with the creative mind that is GRiZ. He's a 23 year old DJ/producer/saxophonist/madman from Detroit who has become known musically for basically doing whatever the hell he feels like. We sat down not knowing what to expect, but knowing it was going to be thoroughly entertaining. We've never been more right.
(Disclaimer: it was a 20 minute interview and it's long as fuck, but 110% worth the read, the dude is hilarious)
(Extra disclaimer: If you don't feel like reading the whole thing, at least read his long last paragraph, it's genuinely fascinating stuff)
Caleb: So, we'll get right into it! How was your set?
GRiZ:   It was awesome man, fantastic. I was like bringing out my trumpet and guitar players, like trying out this new thing, having a lot of fun and trying to like open up the set and bring in some more live instrumentation. More than just me playing saxophone, and that's been really challenging but also really fun at the same time.
Caleb:  Right, we were going to ask you about that! And you went long because Tommy Trash was stuck at the airport right?
GRiZ: Yeah, shit man I feel bad for him! Like this festival could not be more packed, you know? So that was cool that we got to play more time for a bunch of people who probably didn't know who we are, represent something different at this festival.
Caleb: For sure, and does someone just come up and whisper in your ear, like, "play another ten!"
GRiZ: Yeah! It was actually my manager Ben who came up and was just like "keep playing, I'll tell you when to stop" and I was just like, "word."
Caleb: So does that mean your sets are relatively free-form?
GRiZ: Yeah man, I mean like they have an arc, you know? Like I start with the super 100 BPM exemplary grid stuff, that's like funk and soul, and then kinda go from there, kinda keep going up in BPM range, then like duck back down only to come back up and finish strong. The whole set kinda moves from like funk/hop to like funk/crazy/soul-trap/in-your-face-dubstep/saxophone/fuckin' whatever *laughs* dubstep sax man.
Caleb: Definitely creative, and not something you hear with any "run-of-the-mill" DJ, and I think everyone appreciates that. Alright so one thing we were interested about is—because you're kinda a showman beyond your creative music thing—if you had all the money in the world to just put on the dopest production ever, what would that look like to you?
GRiZ: Oh man, I was—I got really stoned and was thinking about like what would be the most ridiculous thing, and like, there would be a ramp over the stage, and we would have cars that were on fire like jumping over the stage with people who were also on fire on unicycles balancing on the cars that were jumping over the stage, with acrobats on their shoulders. And then the acrobats, in the middle of the air, would jump onto those swingy things, and they'd swing off. And then you could like throw chicks into the crowd, like blast them from cannons into the crowd; that'd be the ultimate crowd-surf, like the Evel Knievel cannon kinda shit, and like, because we had unlimited money, you would invent like some crazy power-wristband things so no one would break their wrists when people jumped into the crowd. Then the whole thing would take place on the moon. Right? Because… unlimited, you know? And the whole thing would be in antigravity; saying "everybody jump!" would be fucking next level, like Charlie and the Chocolate Factory on the fizzy bubble drink just going nuts.
Caleb: Definitely next level. Well, we're waiting for that then!
GRiZ: Me too. *grins*
Caleb: Great, and in terms of your saxophone playing, did your musical vision for your shows begin with saxophone and evolve into electronic music, or was it the other way around?
GRiZ:   Definitely the other way around. I was at Michigan State University and I took a year off from all music. I was producing music since I was 14, then went into college and was just all like—fuckin' on the record or off or whatever—like, do drugs and fuck people, not like fuck people over but like fuck people, and have sex and skip class and just like do college! Like you know what that is and everyone has a great time and gets fucked up, and now we're all in this shitty music industry *laughs* trying to make sense of what the fuck is going on. I mean we're sitting on a fucking bench in the middle of where-the-fuck-are-we California *laughs again* outside of a festival like who created these rules? Someone who's like five years older than you. But there's cops here, there's parents here, so it'll all be good in the end or something *laughs* But anyway I was doing that, and I was DJing like co-op parties, like frat house for guys and girls, and it was just like the hippies, and I was DJing that. But instead of like "DJing" I was playing all my own music, this is sophomore year and I had gotten back into making music and was like fuck the whole "just party" thing, now I wanted to party and work and skip class to make music because music is the coolest thing ever—for me, at least—and I think that I was listening to like some funk shit or something, and I was like "man, I play sax, I want to recreate this sound really badly. Like how can I do that on stage?" and I was just like bringing the sax to shows and there'd be a mic and I would just play into it and it'd be fun. I just decided it was going to sound like shit and I wouldn't know the parts, but I'd just play some shit, and sooner rather than later I became known as the dude who played sax live, like EDM sax or something, and it just kinda started sticking really well! I really enjoy it and enjoy toting it around; it's a good extension of me, like because I don't sing! I wish I could sing, but my voice is within the saxophone I guess.
Caleb: For sure. That brings us to another question we had about your musical vision; we were reading your EP description that you have on your website (scroll down a bit on the main page), and we thought it was really interesting! A lot of the time artists don't go that in depth about their vision for the album, so I was wondering if that sentiment is a result of your music—sorry I keep asking you these "which came first" questions—
GRiZ: No it's cool!
Caleb: *laughs* Great, so making your music did you come to the realization that this was the way you tried to make sense of the world? Or trying to make sense of the world did you find your way into music?
GRiZ:   It's a chicken or the egg situation. Um… Man! I don't know, that's a tough question, I've never been asked this before! I think it kinda just happened along with it you know? The music happened, and it was like… you don't really have to explain yourself until someone asks, you know what I mean? And not in the sense that you're asking me this question right now, but that's just how I felt about stuff. It wasn't like a developed thought, it was more just how I feel about music, and I feel like the music is more created as a reflection of how you see things, the people you choose to interview, or the way that you structure your website is definitely like a reflection of how you feel about the world too! Like you're influenced by a bunch of different stuff, and that was kinda like the development of it, living as and being an artist, and trying to understand who I was as a musician, and then kinda deciding like "OK yeah this is how I feel." Like I'd be running into problems or things that'd happen and I'd decide "this is how I'm going to handle this situation, this is now how I believe about this shit." Like before no one was like, "yeah so like… how does electro-funk or electro-soul/future-funk impact or sit within the realm of EDM?" I'm just like… like I don't even know what these fuckin' words are, and no one has said this shit to me before, and this is kinda just a development. Like this too will change eventually, and that's why I always stand on free music, I always stand on not trying to sell people the idea of emotion or whatever, you know, because music is so emotive, and just letting it flow freely into the world. It's like a rollercoaster ride, you know, you don't want to sell somebody on that shit, I'm not writing a fucking book… Like you can't even fuckin' touch it! You can't touch digital music if you tried, like you could do this (waves hands around) all day trying to touch the air inside your speaker, and all you'll ever touch is air particles. You can't buy that shit, that shit's ephemeral, that shit's for now. So then like just have it, live it, be it, enjoy it… That's what I love.
Sean:   That's a great philosophy. First, I'd like to say on the record that I listen to "Gettin' Live" every morning on my way to work. It gets me woken up, feeling like I'm ready to attack the day…

GRiZ: Yeah man!
Sean:   Anyway, from Detroit—Now I go to school in Chicago—seeing the influence of Detroit and the Midwest on Hip/Hop and techno, do you ever find that you're listening to the "classics" and stuff like that to influence you going forward?
GRiZ: Yeah definitely! I mean, that's a lot of the music that I like, you know? There's something about hearing the way that they process, like, a horn line in the early 80's/late 70's. That sound, to me, is like the coolest sound ever. It just sounds like… I want to wrap myself in a blanket with it, fuckin' sleep next to that shit. So I'm trying to do that, like I want to do that, but I don't want it to just be like a bunch of soul tunes. I want it to fucking explode, you know? So yeah, I'm always drawing from the inspiration of dudes that're not just making the good songs but also the good sounding songs, like the people who engineer that shit really well. Like my favorite shit right now has been this group called "Mars." And they don't make my favorite songs, but like man those horn lines are just… fucking amazing. That's a five-star meal right there.
Pause while Flosstradamus' "Rollup" drowns out our voices from their set at the closest stage.
Caleb (yelling over the music): Is this kind of scene something you really feel is full of people who appreciate your music the most, or is it kinda just a way to broadcast it?
GRiZ: Both! *Laughs* Only a Sith Lord lives in absolutes, like it's not one way or the other.
Sean: *Laughs* Great quote.
GRiZ: But yeah I mean it's definitely a really really great place to broadcast something different, right? And also I really love, like, the energy they're creating, like I was saying I want it to explode, so like I also feel like this is the platform that I feel is home in some ways too… I want to live somewhere in the middle of everything, like I don't necessarily want to be all the way at one side or the other. Like I bet you could ask anybody here who thinks about music and they'd give you a similar answer, like nobody… even the most "EDM-y" dudes or chicks that're producers out there wouldn't be like "oh yeah, I'm EDM as hell!" They'd be like "No I'm doing all this new shit." And everyone's new and different sounding, like that's cool man, it's cool that everyone considers themselves a part of new music, different music. Everyone here's just trying to be—or maybe not trying to be—but it is counterculture.
Caleb: Right, by being here they are "counterculture" whether they're trying to be or not.
GRiZ: Yeah, yeah.
Caleb: And in terms of making a set "explode," you were talking about how you shape it with BPM specifically, where's your favorite moment in a set? Like where, numerically speaking?
GRiZ:   Oh, I recently have been a huge fan of the 128 to 140 change, like it sounds like it's going faster… my favorite moment, I guess, not even numerically, is when things sound like they're going faster and getting more intense, and then you cut back to a minimal "Aaaaa" (makes a long groan that drops in pitch) so I've got this thing at like 88 BPM that I get into, right, so I go from 88, drop down to 80 BPM on this one joint, and then, as it goes up 8 BPM in the 80 BPM range it feels like a much bigger jump than like 140 to 145 as a ratio of BPM. But 8 BPM difference at 80 is a big change. So it builds up builds up builds up then drops back into an 808 kick, like an old sample…*sings* "Oh lord please don't let me be misunderstood" you know the part that goes *sings (for like 20 seconds)* I just like being able to look out and be like, "You motherfuckers! I love you guys, this is awesome!"
(Sample in question starts at ~0:30)
Sean: I would ask one last question, so going back a bit towards your album philosophy, I was asked recently by one of my friends at school—for a journalism project—whether or not "EDM culture" revolves around the music, or if the people and the drugs are an excuse to get away, in the same way you mentioned participation in counterculture before. Like how do you feel the ratio is between the music influencing the culture and the culture influencing the music?
GRiZ: I think you just start putting way more people into it that aren't like… necessarily music listeners. It starts to become more of a party than it is like a show, so you're playing in front of 14,000 people, or 30,000 people, and you can't guarantee it's 30,000 music-heads, but I'm gonna play music for the heads that is also party music. So what's gonna happen is that I'm gonna do my thing, and the people that're there for the music, they're gonna get what they wanted, and the people who came to party are definitely gonna get what they wanted. And a lot of the time the music revolves around the scene, and a lot of the time people feel like they revolve around the party. I feel like the person playing the song or creating the song… well, I feel like there have been a lot of discrepancies with that. Like, let's talk deaths at a music festival. It's a very touchy subject.
*pauses*
Right, so listen to Flosstradamus in the background right now. When they say "turn the fuck up" that's like, you ask Josh (J2K, one half of Flosstradamus) and be like, "so is that a piece of artist integrity, or are you just asking people to get as fucked up as possible, like potentially dangerously?" And I'm assuming the answer would be somewhat like, "No that's like 'I turn up, I showed up, I'm here, like let's be as present and in the moment as possible,'" not "let's fucking party til we die." You know? And I think I've started understanding that side of the culture a little bit better, like when I'm saying "Get the funk down!" I'm not like, "let's fucking chug a keg and fucking be disrespectful to people!" No it's like, "let's get down as much as possible." People understand so many things so differently, and that's the beauty of life man. You are not them. I am not you. I am me, and I can only explain myself so well, and it's great to see how people interpret stuff.
Caleb: Well thanks so much for your time, it was a pleasure!
GRiZ: Thanks!
Thanks for reading! We also interviewed the Chainsmokers, that'll be up soon!
Much love,
Icarus and Xaos
More Articles About The Artist(s)

Article by
PontDesArts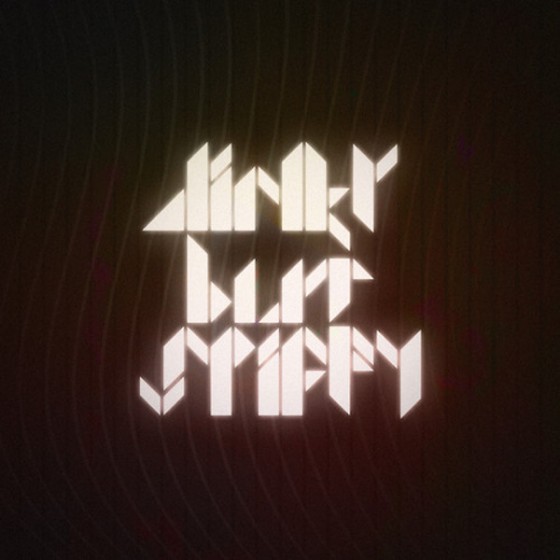 Now if I was to tell you of a kind man living somewhere around the arctic circle, working all year long in his workshop to give children and adults all over the world gifts without expecting anything in return… The majority of you would probably think I was talking about Santa Claus. I am not.
Dinky but Spiffy must be the electronic music scene's best hidden talent. Based in Härjedalen, Sweden (a region 4,403 square miles big but with a population under 10000), the young producer has managed to pump out several albums worth of quality material (and almost all of them are free to download). Journey of a Nomad is a 12 track project that draws influences from everywhere… Hip hop, ambient electronica, dubstep, but the result is still very unique. I can't really compare it to anything else I've heard, and my advice to you is to take your time and listen through the album from beginning to the very end. It is a journey people… A journey that you do not want to miss.
Follow Dinky but Spiffy on:
Soundcloud | Facebook

PontDesArts
More Articles About The Artist(s)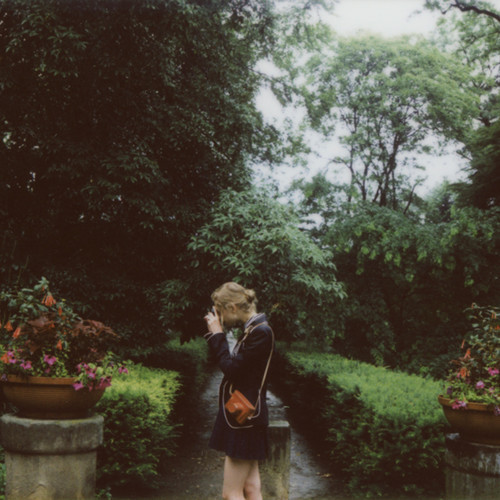 Sci-Fi Scheme, a name I stumbled upon adventuring around the Soundcloud musicsphere. His newest original Let You Go is his latest upload of, what I found to be a gold mine, numerous dreamy ballads. Matt is native to Arkhangeist, Russia and has no Facebook, Twitter or any other form of Social Media. Solely connected through Soundcloud. Please have a listen for yourself.
More from Sci-Fi Scheme
//Devin
More Articles About The Artist(s)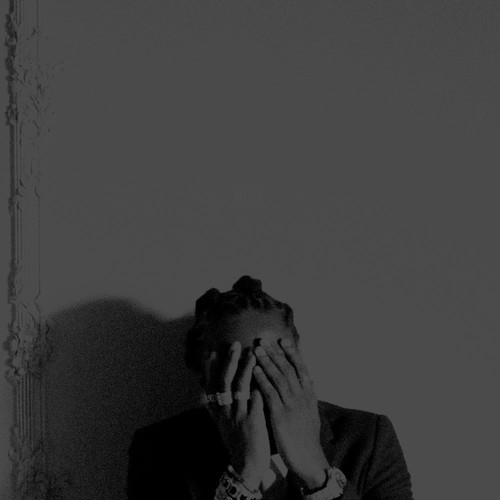 To be completely honest, Polish born Krystian Szymula, a.k.a. KR$CHN, just released an absolute anthem in the form of a mega flip of Future's track Honest. KR$CHN describes himself as producing a variety of musical styles, most often pairing categorical prefixes like "chill" and "grime-" with suffixes "-step" and "-wave." His productions fuse the hyperactive percussion of trap hip-hop with jerky, compressed synths and gritty dubstep bass warbles.
This track plays with the great vocal flow of Future, that leads directly into a massive, synthy, drop that surely sends me into outer space. Be sure to check out the track info for the free download link. 
Follow KRSCHN on:
Facebook | Twitter | Soundlcoud
//Devin
More Articles About The Artist(s)
Article by
The Monarch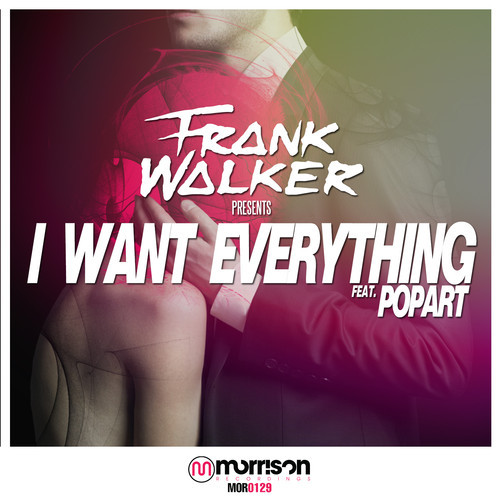 A new name we can definitely expect to hear more frequently is up and coming Toronto DJ/Producer Frank Walker. 'I Want Everything' is his first official record release which hit iTunes and Beatport on July 15th. The crisp vocal work of Nachum from automatic Toys, the anthemic feel-good house groove, and the arpeggiated melodies that lay a colourful bedding throughout the track, leads towards a strong sounding record which transcends a stylistic period for dance music.
More Articles About The Artist(s)
Article by
The Monarch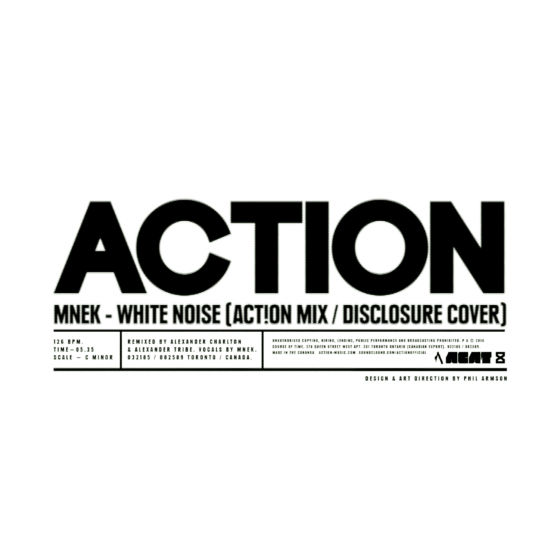 Act!on a brand new project out of Toronto released something on Soundcloud yesterday for the first time. It is a brand new production to back MNEK's acapella cover of Disclosure's White Noise. The track debuted on Earmilk earlier today and is available for free download through their website at Action-music.com
Follow Act!on on Twitter
More Articles About The Artist(s)