Totem's spring music report
Article by
totem
Apr 26, 2012
Genre: Electronic, Hip Hop
Category: Audio, Features, Reviews
Artists: A$AP Rocky, Aech_Rom, Amen Ra, ARAABMUZIK, Armin Van Buuren, Axxo Lott, Black Atlass, Bobby Womack, Bondax, Clams Casino, Claude Vonstroke, Coyote Clean Up, Daedelus, Danny Brown, Deniro Farrar, Desolate, DFRNT, Disclosure, Dolphins Into The Future, Eats Everything, FAVORS, Flosstradamus, Fort Romeau, Gold Panda, Hybrid Minds, Jason Urick, Julia Holter, Kastle, Kuhrye-oo, Lone, Machinedrum, Mat Zo, Netsky, Nick Monaco, Nocow, Orjan Nilsen, Owsey, Photek, Pinch, Rhye, RQ, Rusko, Scuba, Seven Lions, Shura, Skream, Sorrow, Stumbleine, Swizz Beatz, Synkro, Virtual Boy, Yalls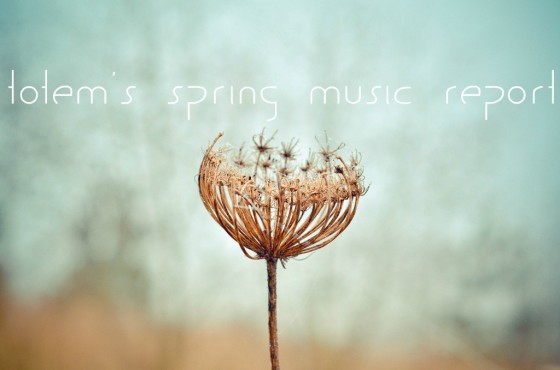 Hello there fellow electronic music enthusiasts! I (totem) would like to welcome you to my strictly Salacious spring music report.  Every single one of the following tracks and albums have been carefully selected to cater to the tastes of Salacious readers. I've incorporated a wide array of sounds, styles, and artists in hopes that everyone will find something they enjoy.
Seeing as spring is in full bloom, the majority of the tracks (loosely) embrace themes of vitality, growth, natural beauty, and just absolute exhilaration. Also, I'm keepin' it current so you won't find anything here that hasn't been released in the last 5-6 months. Everything has been categorized in terms of genre and ordered for optimum consistency. This is where Salacious' continuous mix feature will come in handy. I'm no DJ but I tried my best to sequence the tracks tastefully. Anywho, I'd like to hear what everyone thinks and whether my report satiated or spoiled your musical appetite. Alright then, let's start things off slow with some tranquil ambience.
Ambient
4 tracks of pure bliss. First up, a free 10-minute remix of Blu Mar Ten's "All or Nothing".
Blu Mar Ten - All or Nothing (RQ Remix)
Next, we've got an oceanic exploration from avant-garde trailblazer Dolphins Into the Future:
Dolphins Into the Future - Azul: Primeira Trova
Expansive soundscapes from Thrill Jockey recording artist Jason Urick:
Jason Urick - The Crying Song
Lastly, a short but profound effervescent cut from the promising Mancunian act Synkro:
Synkro - I Miss You
Downtempo/Chillout
3 free downloads and a spotlight on the magnificent new Desolate album. But first, dig this swanky tune from Scottish producer Axxo Lott's debut EP for cutting-edge label Square Harmony:
Axxo Lott - Feel It Too
Top of the totem pole:
Desolate - Desolation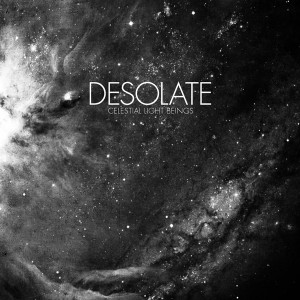 Desolate is the pseudonym of  26-year old German DJ/Producer Sven Weisemann. Celestial Light Beings is just his second album as Desolate but my goodness, it's a beauty. Taking cues from Burial's masterpiece "Untrue" and Johann Johansson's film scores, Weisemann has crafted a deeply moving work of art. Although, the above track "Desolation" is captivating on its own, "Celestial Light Beings" really needs to be heard in its entirety. From the opening piano of "Ambrosia" to the deep rhythms of closer "Exclusion of Light", 'Celestial Light Beings' never ceases to astound. Weisemann's nuanced instrumentation and minimal rhythms are remarkably polished and inventive. You can tell he really poured his heart and soul into this album. The raw emotion of 'Celestial Light Beings' is enough to make any human being experience revelation. Purchase 'Celestial Light Beings' here.
truly gorgeous production from UK upstarts Owsey and Stumbleine paired with Shura's shimmering vocals:
Owsey, Stumbleine & Shura - You Came Out Of Nowhere
A meandering little ditty from Gold Panda:
Deep/Tech House
Dirtybird Records is one of the most prominent house labels in North America. I take a look at their "Hatched" compilation, starting with this commanding tune from Dirtybird chief Claude VonStroke & Eats Everything:
Claude VonStroke & Eats Everything - Ignorance Is Bliss
A bit of hypnotic house from Fort Romeau's critically acclaimed debut album:
Fort Romeau - SW9
Machinedrum is at it again with this exuberant track off of his latest EP:
Machinedrum - No Respect
Top of the totem pole:
Nick Monaco - Long Kiss Goodnight (Dub)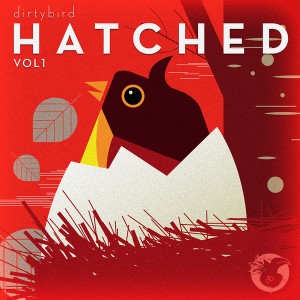 As I said, Dirtybird Records is one of the most consistently dynamic labels in house music. The San Francisco-based imprint is home to the likes of: Claude VonStroke, Justin Martin, Leroy Peppers,  J. Phlip and Worthy so it's really no surprise that the first instalment of the "Hatched" series is outstanding. With the aforementioned group of prolific artists at the helm, "Hatched" Vol.1 exhibits some of the best young talents that Dirtybird has to offer. I've praised  Nick Monaco before but his contribution "Long Kiss Goodnight" deserves further recognition. With its slinky bassline, tech-y percussion and seductive vocal samples, "Long Kiss Goodnight" is easily one of "Hatched's" best tracks. Other highlights include:  Catz n' Dogz' insanely deep "Bring Me That Water", Worthy's sumptuous "Shy Look" and Kingdom's misty "SFX". Buy 'Hatched vols. 1, 2 & 3 here.
Drum & Bass
Heady D'n'B from the enigmatic Aech_Rom:
Aech_Rom - Remember the Fields
Visionary tune from the debut EP of up-and-coming act Hybrid Minds:
Hybrid Minds - Lost
An enthralling, uptempo number from Belgian producer Nets….oh you know who I'm talking about:
Netsky - Give & Take
Dubstep
Jeff Montalvo a.k.a. Seven Lions exploded onto the scene at the tail end of 2011 when he was declared the winner of  Above & Beyond's "You Got to Go" remix competition. He comes from Santa Barbara, California but his knack for producing fresh and invigorating dubstep would make you think he's from the UK. I think he's 2012's best new dubstep artist, listen to his "Cosmic Love" remix and you will  see why:
Florence + The Machine - Cosmic Love (Seven Lions Remix)
A memorable cut from LHF's mind-blowing 'Keepers of the Light' compilation:
Amen Ra - Candy Rain
Heavy, intricate rhythms from the brilliant minds of Photek and Pinch:
Photek & Pinch - Acid Reign (Pinch's Dubplate Version)
You've likely already heard this but Skream's take on "Somebody to Love"  is just so damn triumphant that I couldn't bear excluding it:
Rusko - Somebody To Love (Skream Remix)
Top of the totem pole:
Rusko - Skanker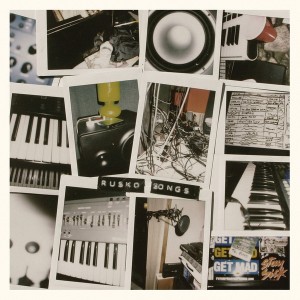 Rusko's follow-up to 2010's "O.M.G.!" is the furthest thing from a sophomore slump. "Songs" exhibits some of Rusko's most impressive work to date.  Par example, "Skanker" (featured above) sees Rusko delve into dubstep's reggae roots. In fact, a good number of the tracks on "Songs" are indebted to dub reggae. While this could have gone very wrong, either sounding contrived or gimmick-y, Rusko pulls it off. He knows exactly when to hold off on the theatrics ("Love No More") and when to turn them on ("Roll da Beats"). There's not a single track on 'Songs' that feels unnecessary. It's a well-balanced, cohesive record that takes detours into pop ("Pressure"), trance ("Thunder"), reggae, and atmospheric dub ("M357″). Without a doubt, one of the best releases this year. Purchase here.
Hip-Hop/Rap
I thought I'd steer clear of the big-time tracks from Yeezy, Ricky Rozay, and Nicki Minaj; instead, I've covered some of 2012's  more esoteric,  electronic-oriented hip-hop tracks. 4 astounding beats. 4 free downloads! First, some nostalgic rap from the devilish Detroit native Danny Brown:
Danny Brown - Grown Up
Such a sprightly jam from hip-hop production wunderkind Clams Casino. perfect for struttin' down the avenue:
Clams Casino - Moon and Stars (Instrumental Remix)
The brand new track from Flosstradamus and outre rappper Deniro Farrar is what I like to call 'sentimental trap'. Allegedly, there is a collaborative EP in the works:
Flosstradamus - Look at the Sky (feat. Deniro Farrar)
Str8 up colossal tune. Wicked verse courtesy of A$AP Rocky and a killer beat from none other than AraabMuzik:
Swizz Beatz - Street Knock (feat. A$AP Rocky)
R&B/Soul
I know we don't usually cover R&B on Salacious but considering the influence  electronica has had on R&B/soul lately (case in point: The Weeknd) and vice versa, I thought it would be appropriate to include a section. Like the previous hip-hop tracks, all 3 of the following R&B tracks revolve around electronic production. First up is an enrapturing piece of hazy R&B from 17-year old (!) producer Black Atlass who also happens to be from my hometown of London, Ontario! I can already tell that this kid is going to be be big!
Black Atlass - Castles
The lead single off of Bobby Womack's first album in 18 years is a polished blend of neo-soul, dubby rhythms, and affecting piano. Keep Bobby in your prayers as he was recently diagnosed with colon cancer.
Bobby Womack - Please Forgive My Heart
Stunningly spacious single from the debut EP of Rhye. Reminds me of Enya and 90's new age or the seductive early-oo's jazz singer Diana Krall:
Rhye - Open
Nu-Disco/Juke
In the past month or so, I happened to come across two very unique nu-disco tracks. Coincidentally released around the same time, Daedelus' Mixmag exlcusive "Curtains Don't Talk" and Kuhrye-oo's "Love Don't Live Here" both fuse stuttering juke rhythms with funky disco production. Daedelus' song features cut-up Janet Jackson and Beach Boys vocal samples in a style that he's dubbed "lover's juke". Could this be the genesis of a new sub-genre? I'll be on the lookout for more tunes that follow this trend in 2012:
Daedelus - Curtains Don't Talk
Kuhrye-oo is the dynamic solo project of Born Gold's Calvin McElroy. Download his latest electronica experiment below:
Kuhrye-oo - Love Don't Live Here (edit)
Synth Pop/Indie Dance
Everybody loves synth-pop! If you're shaking your head right now then, you my friend, are in denial. Give the following 4 tunes a listen and I guarantee that if you didn't already like synth-pop, you will now. "Defender" is the hook-y opener of Sacramento-based artist David Mohr's latest collection of bedroom pop "Keeper":
FAVORS - Defender
Julia Holter's "In the Same Room" is a quaint slice of lo-fi synth-pop:
Julia Holter - In The Same Room
Top of the totem pole:
Virtual Boy - Go Johnny, Yeah!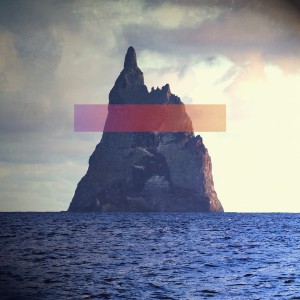 Back in February, I wrote a post on Alpha Pup recording artists Virtual Boy and their single "Let Go"  (check that out here). I raved about Virtual Boy members Henry Allen and Preston Walker's classically-inclined electronica style. Their self-titled debut showcases refined musical talent and a strong command of melody, rhythm, and consistency. The above track "Go Johnny Yeah!" is one of the more dance-friendly tracks on the album with its electrifying synth line and steadfast beat. The clasical influence becomes apparent on the subsequent track "Sandias" where string samples abound amongst tribal percussion. "Empty Place" is a reflective number that features Kraftwerkian vocoders. Actually all the vocals on the album are sung through vocoders. In my opinion, this suits Virtual Boy's  retro-electronica stylistic approach very well. After all, Virtual Boy is the name of  a mid-90's Nintendo video game console. I highly recommend that you buy this album. Do so here.
Recently, I've found that there's a lot of great synth-pop coming from the Bay Area. Leading the pack is Berkeley's Dan Casey a.k.a. Yalls. "Settle Down" is the bouncy opener of his 'Fantasy' 7″:
Yalls - Settle Down
Techno
Techno isn't exactly a genre that you would normally associate with springtime but I managed to collect 4 tracks a that are not as grim and mechanical as a lot of techno. Not to mention, Scuba's new record "Personality" explores some expressive new forms of techno. First, we've got a flowing bit of Detroit Techno from CCU's latest release for 100% Silk:
Coyote Clean Up - Seventeen
Here's "Scriptease", a mesmerizing composition from the distinguished techno producer Claro Intelecto's fourth album "Reform Club":
Claro Intelecto - Scriptease
The B-side to Lone's "Crystal Caverns 1991″ single squelches, slides, surges, pounds, bongs and bangs:
Lone - Vulcan Mill Acid
Top of the totem pole:
Scuba - Tulips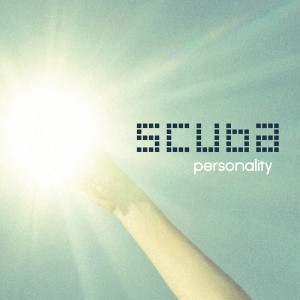 "Tulips" is one of the shorter tracks on "Personality" but I feel that it encapsulates the dreamy, vibrant sounds of springtime best. After all, it is called "Tulips". However, the 4th full-length of original material from UK native and Berlin transplant Paul Rose is truly an expansive work. Scuba's music is difficult to characterize by genre as he often implements a number of different styles into his songs. Notably, "Personality" marks Scuba's departure from dubstep. His last three albums, although varied and respectable in their own right, were essentially dubstep. "Personality", on the other hand, is unmistakably techno. Rose incorporates elements of deep house and UK bass music    here and there but a disparate blend of techno is the dominant style throughout.  Lead single "The Hope" invokes the driving momentum of 90's big beat with techno flourishes and a looped vocal sample. "Gekko" is unconventional techno at its best with an unrelenting beat and a see-sawing noise that sounds like an unhinged fuzz bass guitar. On "Cognitive Dissonance", Scuba tries his hand at breaks. This is an album that pushes the boundaries of electronic music and subverts genre expectations. A modern-day classic? Decide for yourself here.
Trance
The two trance songs featured below both exceed seven minutes in length as all good trance songs should. They also come with a healthy dose of euphoria but especially on this Armin van Buuren and Orjan Nilsen collab:
Armin van Buuren & Orjan Nilsen - Belter (Original Mix)
"It's Yours" is a choice selection of progressive house/trance from the prodigal Mat Zo's 'Bipolar – EP':
Mat Zo - It's Yours
UK Funky/Bass
Voila! Here are 3 tracks which fall under the category of UK funky or UK bass. These genres originated in the UK but presently, there are artists all over the world making 'UK funky' or 'UK bass' music. So, to clarify, the particular broken-beat, bass-inflected style of UK funky is not limited to UK-based artists. However, the first track I have for you does come from an artist based in the UK (Lancaster, to be exact). Bondax is a teenage duo making some of the most mature and alluring UK funky music out there. Stream and download the spellbinding "All Inside" below:
Bondax - All Inside
Disclosure's remix of British singer/songwriter Jessie Ware's "Running" has spread like wildfire throughout the blogosphere. I'm really not surprised either; the British duo's slick production paired with Ware's soulful croon is simply irresistible:
Jessie Ware - Running (Disclosure Remix)
Kastle is the moniker of San Francisco native and UK bass producer Barrett Richards. He refers to his style of music as  'forward-thinking EDM' and upon listening to Kastle's unique blend of future bass, house, and R&B you will agree that his music is forward thinking. Download my fav Kastle track, the "Milkshake"- sampling "Technique" right here:
Kastle - Technique
UK Garage
Last but not least we have UK garage. The following 3 tracks come from extremely talented, young producers and what's more, they are all free downloads! First is "Dark Spaces"; an enchanting synthesis of turbulent percussion and mellow atmospherics from Cut Records founder DFRNT:
DFRNT - Dark Spaces
The recondite Nocow is a constant source of inspirational garage productions that tingle the spine:
Nocow - Instant
I've posted about Sorrow before and I'm going to post about him again. He is one of the best UK garage producers around and he deserves to be recognized further. The track I have for you is the deeply entrancing "Street Warfare" but  that is only one of the many quality tracks that Sorrow has to offer:
Sorrow - Street Warfare
That's all folks!
This special spring music report was brought to you by totem. Your go-to guy for all things electronica! Actually, Cal would probably be a better go-to guy but I can be second on your list okay?
A special thanks goes out to Nicole Frenette for creating the lovely cover photograph
and Xander Kunsch for influencing my track picks.
More Articles About The Artist(s)
A$AP Rocky, Aech_Rom, Amen Ra, ARAABMUZIK, Armin Van Buuren, Axxo Lott, Black Atlass, Bobby Womack, Bondax, Clams Casino, Claude Vonstroke, Coyote Clean Up, Daedelus, Danny Brown, Deniro Farrar, Desolate, DFRNT, Disclosure, Dolphins Into The Future, Eats Everything, FAVORS, Flosstradamus, Fort Romeau, Gold Panda, Hybrid Minds, Jason Urick, Julia Holter, Kastle, Kuhrye-oo, Lone, Machinedrum, Mat Zo, Netsky, Nick Monaco, Nocow, Orjan Nilsen, Owsey, Photek, Pinch, Rhye, RQ, Rusko, Scuba, Seven Lions, Shura, Skream, Sorrow, Stumbleine, Swizz Beatz, Synkro, Virtual Boy, Yalls